Read Detail
Position: Home > News
Winnie Wins the Excellent Award of Template Machine Forum 2019
Keyword:Yunni Prize winning View:0 Time:2019/9/11 15:24:04
Wuhan Yunni Technology Co., Ltd. is specializing in the production, development and sales of intelligent automatic sewing complete sets of equipment and accessories, which can bring cus- tomers the most comprehensive, intelligent and cost-effective solutions.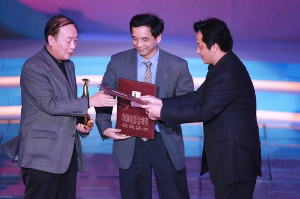 The company's products cover many domestic and foreign brands such as YIN, Geber,Lectra, Takatori,Bullmer,Investronica,AGM, orOX, Kawakami, FK, etc. It can be widely used in clothing, daily necessities, leather goods, shoes and hats, luggage, toys, packaging, textile and other industries.
The company has always adhered to the concept of "quality assurance, service first, sincere co- operation", integrated upstream resources such as industrial equipment agents and manufactur- ers, equipped with several professional automation solution engineers to help customers select models and provide supporting technical guidance, saving time and improving efficiency, and providing customers with high-quality, efficient and fast services.Since its establishment, with its good reputation and standardized operation, the company's products are not only favored by do- mestic consumers, but also exported to many countries and regions in the world, and are highly praised by customers.