Read Detail
Position: Home > News
Summer Practice of Shenzhen University in 2019
Keyword:Sewing equipment View:587 Time:2019/8/31 10:03:42
On July 15, 20 students from the School of Physics and Photoelectric Engineering of Shenzhen University arrived at Zhongweixing Shenzhen Headquarters to carry out summer practice activities in 2019. In the next half month, they will go deep into Zhongweixing's R&D and manufacturing systems, fully understand the current situation of automation and intelligent manufacturing industry, and integrate professional knowledge with practice. Do your career planning well in advance.
In order to help students integrate into summer practice as soon as possible, Zhongweixing first arranged company visits and training sessions for them.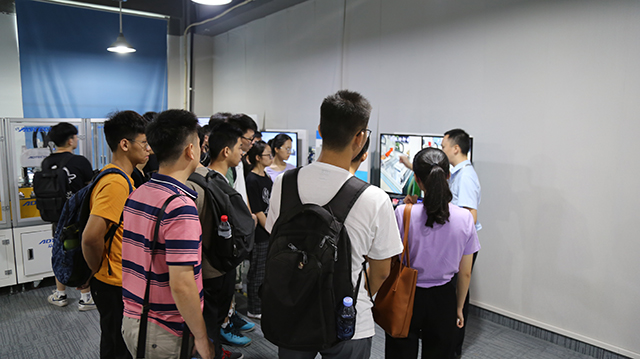 In the exhibition hall, each scheme demonstration platform is running in an orderly manner. With the explanation of the relevant leaders, we have a profound understanding of the platform's composition, characteristics and application fields.
In the training session, students listened to the introduction of the basic situation of "public for prosperity". They showed great interest in the development process of "public for prosperity" as a leading enterprise in the industry, and expressed their desire to cherish the valuable opportunities of practice in excellent enterprises. In addition, training on rules and regulations and safety has been conducted to help every student to establish professional norms and ensure that they are "happy to practice and go home safely and safely".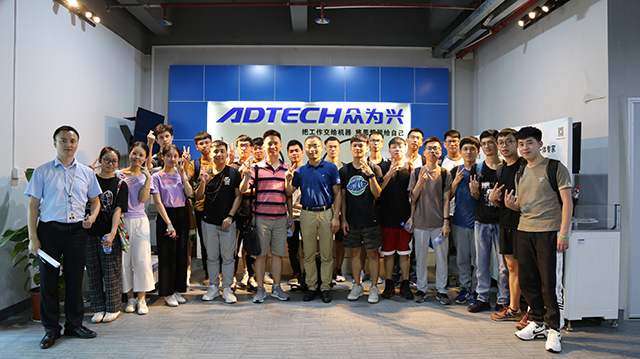 It is understood that Zhongwei Xinghe Shenzhen University is a school-enterprise partnership. Both sides give full play to their respective advantages, build student training bases, and provide more practical opportunities for students. This will be conducive to the cultivation of reserve forces in Colleges and universities, and provide more talent reserve forces for China's intelligent manufacturing industry.